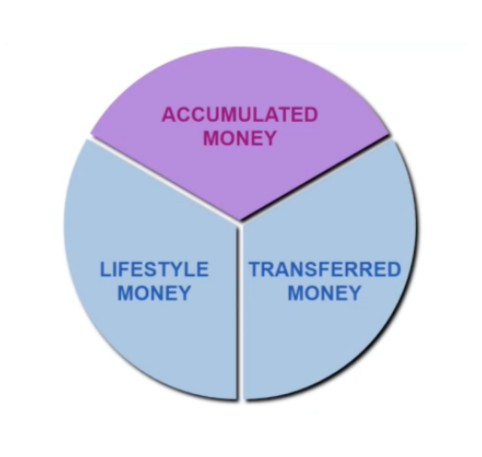 There are three types of money:
The money used to secure your financial future must somehow come from these three areas. Accumulated money represents the dollars you currently have invested and are currently saving. You could focus your attention on these dollars in order to find better investments that potentially pay higher rates of return.
Lifestyle money represents the dollars you are spending to maintain your current standard of living: where you live, what you eat, where you vacation etc. For many people, this is where the conversation ends. While everyone wants to solve their financial problems, reducing their current standard of living is not a popular option.
What if there were a way to address the issue without having to incur more risk or impact your present lifestyle? I'm glad you asked!
Transferred money represents the dollars you may be transferring away unknowingly, and unnecessarily. Such as:
How you pay for your house,
What you pay in taxes
How you fund your retirement accounts
Non-deductible interest
How you pay for major capital purchases like cars, education, weddings, and other large expenses.